Thunderbird is a well-known email client in many large and small businesses, but no one notices. It occasionally makes a copy of every email, which can cause issues. In this article, I'll show you how to easily remove duplicate emails from your Thunderbird account.
Why is it necessary to delete Thunderbird duplicate emails?
Having one or two duplicate emails on a personal computer has no special consequences. However, the impact is greater if it occurs in a large industry. When you transfer your Thunderbird mailbox to another mail client, such as MS Outlook, you may receive some unwanted duplicate mail. As a result, it also saves emails that are already in Outlook. As a result, it is critical that these emails be removed manually. When migrating from MBOX to Outlook, everybody can securely remove these email copies.
Other reasons for duplicate email
These errors occur unexpectedly, and storage is completed until the user recognizes them. Some issues are discussed further below.
Users' incidental activities: If your Thunderbird has more than one subfolder and you are copying mail in different folders, this can cause a problem.
Sender error: If the sender sent the same email multiple times due to an intention or server slowdown, Thunderbird saves duplicate mail after the first mail is received.
Server issue: In the case of communication, the server is a center that is used in some way by all email clients. However, due to a problem, it occasionally begins to behave inappropriately. And it constantly downloads the same email.
How to Remove Duplicate Emails from Thunderbird
As previously stated, there is a manual procedure for removing all duplicate emails from Thunderbird.
Launch Thunderbird on your computer.
Navigate to the Tool tab and select Add-ons.
The add-on tab manager will be opened, and then select plug-in from the left sidebar.
Press the search button after typing Remove Duplicates into the search box.
To add Remove Duplicate Messages to Thunderbird, locate it and click the Install button.
When the installation is finished, click the "Restart now" button to relaunch Thunderbird.
To make sure that my add-on is activated, repeat the steps and facilitate it. OR select the extension option from the Add-on manager tab.
Return to your account section and right-click on a folder >> Select "Remove Duplicates".
If there are duplicate emails in your inbox, a pop-up window appears; otherwise, a confirmation message that "NO duplicate messages found" appears.
Note: For a hands-free solution, use the "Compact Now" method to reduce the disc space of the Thunderbird mailbox. You can use MBOX File Duplicate Remover Software for a better experience.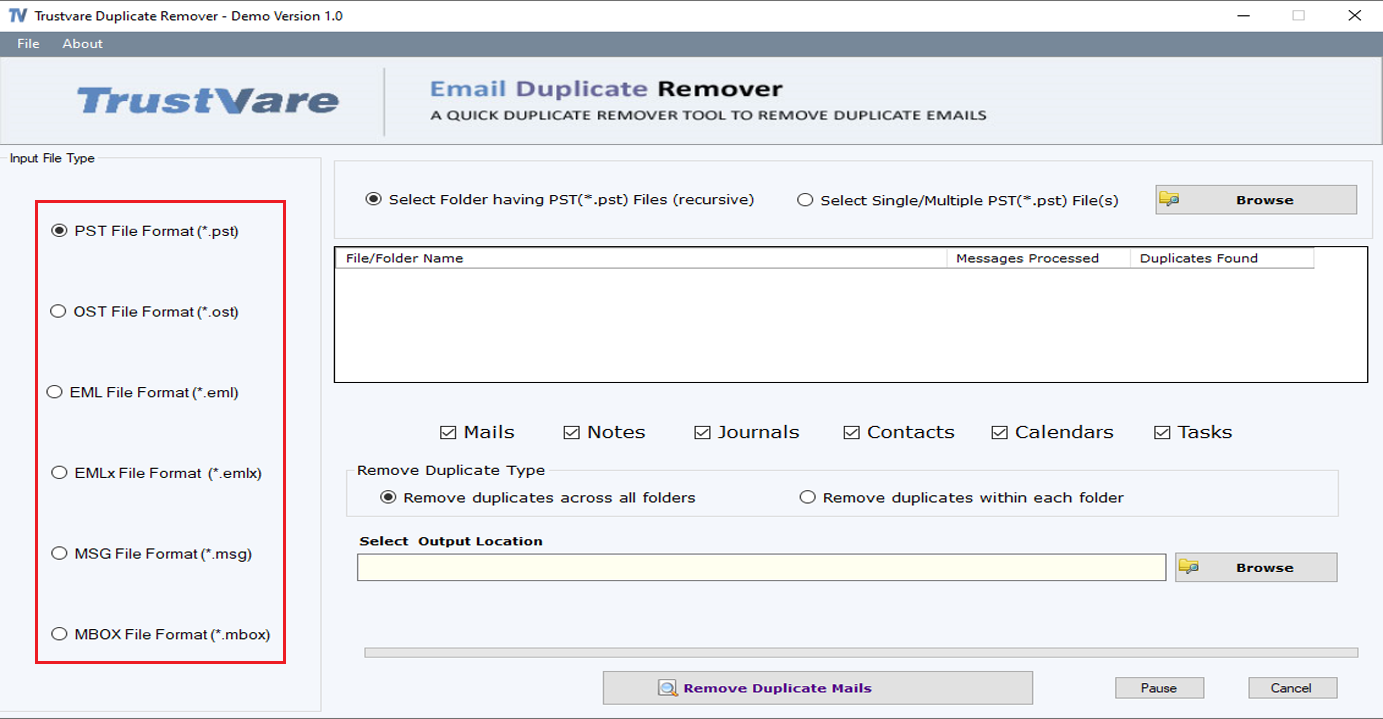 Therefore, I believe you fully understand "how to delete multiple emails on Thunderbird." It is a very simple and secure method of removing duplicate emails from Thunderbird. Please don't be afraid to ask questions if you have any concerns.